NSA Ajit Doval becomes Chairman of Strategic Policy Group (NSG)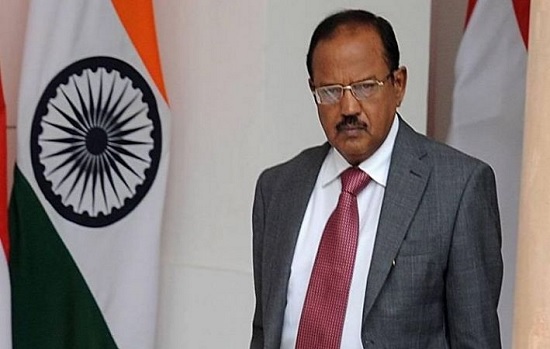 National Security Advisor Ajit Doval becomes Chairman of Strategic Policy Group (SPG) helping National Security Council (NSC)
National Security Advisor (NSA) Ajit Doval has become more 'Powerful Bureaucracy' with new responsibilities. The Strategic Policy Group (SPG) will now place the handle-head instead of the cabinet secretary. It was formed in 1999 to help the National Security Council (NSC) in matters of external, internal and economic security.
In 1999, the notification issued for the formation of SPG was said that the Cabinet Secretariat would be its chairperson.
The Modi government has published the gazette notification on 11th September and the 8th of October, according to which NSA has now been declared the chairman of this group. SPG had 16 members and now it will be 18. It includes the Cabinet Secretary and the Vice Chairmen of the Policy Commission as two new members.
In addition to secretaries of other members of SPG, Chief of the Army Staff, Navy Chief, Air Chief, Reserve Bank of India, Ministry of External Affairs, Ministry of Home Affairs, Defense Ministry, Defense Production, Revenue, Automobile Energy, Space Department and National Security Council Secretariat Secretary of Defense Minister, Secretaries of the Cabinet Secretariat and Intelligence Bureau Chief.
The restructuring of SPG has brought NSA to the top of the national security strategic framework. The government has also announced a new Think Tank 'Defense Planning Committee' under the leadership of the NSA, which will formulate strategies for the defence of National Military and Security Strategy and overseas defence deals.