Virat Kohli makes fastest 10,000 ODI runs breaking Sachin Tendulkar's record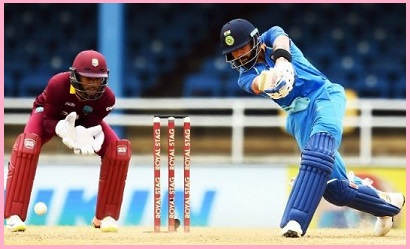 Virat Kohli makes fastest 10,000 ODI runs breaking Sachin Tendulkar's record: Details, Achievement Highlights
Indian Men Cricket Team Captain, Virat Kohli (29-year-old) has become the fastest person to complete 10,000 ODI runs in the ongoing ODI series (2nd ODI) between India & West Indies.
This feat is extra special as Virat Kohli has broken the legendary master blaster Indian cricketer Sachin Tendulkar's record.
Prior to this match, Virat Kohli's was named 9919 in 204 innings of 212 matches. Virat needed only 81 runs to reach this record as on 24th October 2018, in ODI between India and West Indies played in Visakhapatnam he achieved this milestone scoring 157 runs off 129 balls.
Earlier, Sachin took 259 innings to reach 10,000 ODI runs in 2001, However, Virat Kohli achieved the run chase in just 205 innings.
Virat Kohli started his ODI career against Sri Lanka on 18 August 2008 and became the captain in 2017.
India's former successful captain Saurav Ganguly is the third highest run-scorer in finishing 10 thousand runs in the 263 innings; Australia's former captain Ricky Pointing (266 innings); South African All Rounder Jacques Kallis (272 innings); and Indian star MS Dhoni (273 innings).