PM Modi address on release books on occasion of Constitution Day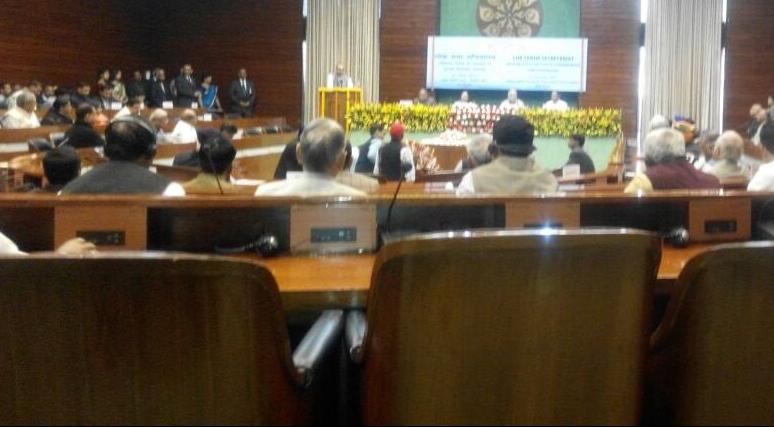 Prime Minister Narendra Modi release books on New Version of Constitution India and Making of Constitution
Prime Minister Narendra Modi releases two books 'New Version of Constitution India' and 'Making of Constitution' in parliament House Annexe on the occasion of Constitution Day.
In relevance with Constitution Day, PM stated that November 26 is remembered as constitution Day to celebrate the Constitution and have great awareness among the youth.
Constitution Day is celebrated to mark the relevance of constitution in India
PM stated that whenever we talk about Constitution Day, we remember babasaheb Ambedkar, both are inseperable.
Modi stated that we celebrate 26th January with pride but without 26th November, 26th January is incomplete.
PM expressed that it is important to be connected with the spirit of constitution, we just not only need to be aware of the articles of constitution.