Croatia's Footballer Luka Modric wins Men's Ballon d'Or Award 2018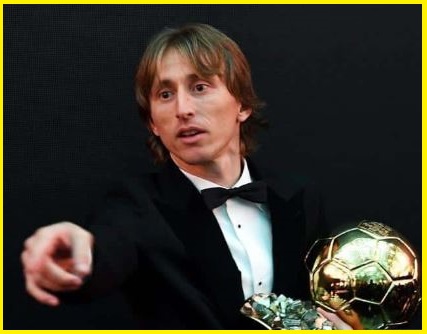 Croatia's Footballer Luka Modric wins Men's Ballon d'Or Award 2018: Details, Profile, Achievement, Highlights
Croatia's midfielder Luca Modrich (33-years-old) has won prestigious honor of football, Ballon d'Or. He was rewarded for his key role in Croatia's historic run to FIFA World Cup final (defeated by France) and his club Real Madrid's third straight Champions League trophy.
With this, Luca Modrich ended the tenure of Lionel Messi and Cristiano Ronaldo for almost decade. Messi and Ronaldo have won this award since 2008. Cristiano Ronaldo remained second in a run of Ballon d'Or race this year. While France's Antivan Grezman remained at 3rd place.
About Women's Ballon d'Or
Norway's Ada Hegerberg (23) wins Women's Ballon d'Or. It was inaugural edition of Women's Ballon d'Or. She is three-time Women's Champions League winner with French side Lyon and scored tournament-record 15 times last season.
FIFA Ballon d'Or Award
FIFA Ballon d'Or Award is an annual football association award given by FIFA to the male player who has performed the best in a previous calendar year. It was instituted in 2010 after France Football's Ballon d'Or and the men's FIFA World Player of the Year award were merged.
FIFA Ballon d'Or Award is awarded to a male player, based upon highest votes secured by him from national team coaches and captains, as well as journalists from around world. Women's Ballon d'Or was established in 2018.