Khelo India Youth Games 2019 in Pune: Dates, Details, Highlights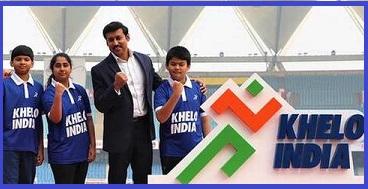 Khelo India Youth Games 2019 in Pune: Dates, Details, Highlights
After the successful first edition of the Khelo India School Games, the second edition, of the national-level competition is moving out of the Capital and will be held in Pune, Maharashtra from 9th January 2019– 20th January 2019.
Col. Rajyavardhan Rathore, Minister of Sports and Youth Affairs, on 11th Dec 2018, also launched jersey for Khelo India Youth Games.
In its second edition, the games, has expanded its scope, and will allow participants to compete in two categories, (Under 17) and (Under 21), besides allowing students from colleges and Universities to compete.
In 2019 the number of participants will almost be tripled with 9000 athletes as compared to 3500 young athletes that had participated in the games, in 2018.
The 1st edition of the game had chosen 1500 children under this scheme, all of who are being funded with Rs 5 lakh each and are being provided the best training that they need to ensure that they win at the highest international levels.