Lok Sabha passes Consumer Protection Bill 2018: Details, Features, Aim, Highlights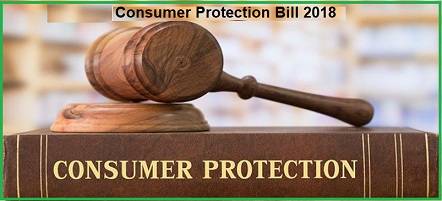 Lok Sabha passes Consumer Protection Bill 2018: Details, Features, Aim, Highlights
The Lok Sabha on 20th December 2018, has passed the Consumer Protection Bill, 2018 that aims to replace the Consumer Protection Bill 2015 that was introduced to repeal the 30-year-old Consumer Protection Act, 1986.

Features
The Bill enforces consumer rights and provides a mechanism for redressal of complaints regarding deficiencies in goods and services. It aims to establish Consumer Disputes Redressal Commissions at District, State, and National levels.
The Bill states for strict punishment, including jail terms and hefty fines for misleading advertisements and food adulteration. It seeks to enlarge the scope of the existing law and make it more effective and purposeful.
The Bill also aims to establish a Central Consumer Protection Authority (CCPA) to protect consumer rights and look into the issues related to false or misleading ads. It has provisions for post-litigation stage mediation as an alternate dispute resolution mechanism. It also provides for product liability action.
Fine & Penalties
The bill provides for fine and ban on celebrities for endorsing misleading advertisements:
1. In case of the first offense, the penalty would include a fine of up to Rs 10 lakh and a one-year ban on any endorsement.
2. For the second offense, the penalty would include a fine of up to Rs 50 lakh and a three-year-ban on endorsements.
3. For manufacturers and companies, the penalty would be up to Rs 10 lakh and up to two years of jail term for the first offense.
4. For any subsequent offence, the manufacturers and companies would have to pay a fine of Rs 50 lakh and serve a jail term of 5 years.

The bill also provides for penalty up to life term jail sentence in case of adulteration.