NASA's Apollo 8 Mission to Moon marks its 50th anniversary on 21st Dec 2018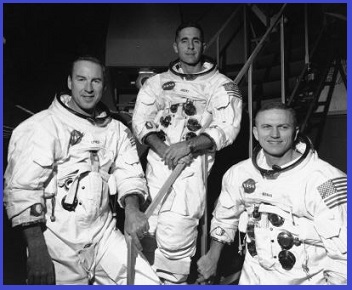 NASA's Apollo 8 Mission to Moon marks its 50th anniversary on 21st Dec 2018: Details, Significance, History
NASA's Apollo 8, the second manned spaceflight mission in the United States Apollo space program, was launched on 21st December 1968 and became the first manned spacecraft to leave low Earth orbit, reach the Moon, orbit it, and safely return.
The three-astronaut crew—Frank Borman, James Lovell, and William Anders became the first humans to travel beyond low Earth orbit, see Earth as a whole planet, and enter the gravity well of another celestial body.
These astronauts were also the first humans to orbit another celestial body, see the far side of the Moon, witness and photograph an "Earthrise", escape the gravity of another celestial body (the Moon), and reenter Earth's gravitational well.
Apollo 8 also resulted in the iconic "Earthrise," one of the most historic photos ever taken.