PM Narendra Modi Inaugurates several developmental projects in Odisha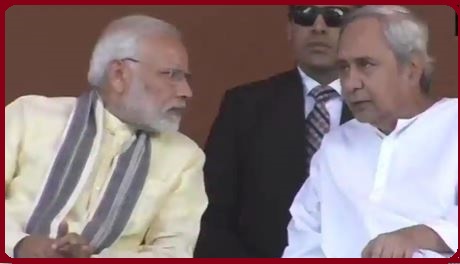 PM Narendra Modi Inaugurates several developmental projects in Odisha: Details, Highlights
Prime Minister Narendra Modi has inaugurated several projects worth around Rs 15,000 crore in Odisha on 24th Dec 2018.
It was part of Modi's Mission Purbodaya-a prosperous East for building a new India. The projects are related to health, road, and highways, higher education and culture.
List of Projects PM Modi Inaugurated Are
1. A new campus of IIT-Bhubaneswar at Aragul built at a cost of Rs 1660 crore to the Nation.
2. ESIC hospital in Bhubaneshwar costing 73.5 crore rupees.
3. Lalitgiri Archaeological Museum which houses huge sculptures of the Buddha and various Buddhist deities.
4. A commemorative coin and a postage stamp in memory of Paika Rebellion as this year mark the 200th anniversary of the Paika rebellion.
5. Foundation stone for two projects Indian Oil's pipeline from Paradip to Hyderabad at a projected cost of 3,800 crore rupees and GAIL's gas pipeline from Angul to Bokaro in Jharkhand at a projected cost of 3,437 crore rupees under the Urja Ganga Yojana.
Urja Ganga Yojana aims at providing piped cooking (PNG) gas and CNG gas for the vehicles to residents of the eastern region of the country. The programme involves laying of 2,050-km pipeline connecting Jagdishpur (UP) to Haldia (West Bengal) by 2018 covering the states of UP, Bihar, Jharkhand, West Bengal and Odisha. The project is being implemented by GAIL.
PM Narendra Modi also announced that the government is taking keen steps for establishing 5 medical colleges in the Odisha state.
ODISHA
Country: India
Established: 1 April 1936
Capital: Bhubaneshwar (Also Largest City)
Districts: 30
Chief Minister: Naveen Patnaik
Official Language: Odia