Digital Sky: Online Registration For Drone Operations on digitalsky.dgca.gov.in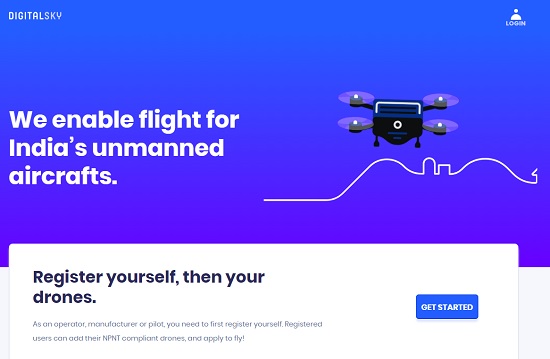 Ministry of Civil Aviation starts registration for Unmanned Aircraft (Drone) Operations on portal https://digitalsky.dgca.gov.in
The Ministry of Civil Aviation on Saturday said that it has started the process of registration of those who operate the drone in the country. Registration is being done through an online portal 'Digital Sky'. The government had set the rules for the operation of the drone in August. These rules have progressed from one December.
Under these rules, those who use drones will have to register their drones once. They must also enter the drone's pilot and owner's details. Civil Aviation Minister Suresh Prabhu tweeted, "We are delighted to start the online registration portal 'Digital Sky' today to allow us to blow the drone. This platform is now operational. '
The Ministry had constituted a Task Force under the leadership of Minister of State for Civil Aviation Jayant Sinha to recommend the drone policy -2.0. This workforce can issue its final report by the end of this year. In this policy, rules for autonomous flights of drones, delivery of goods through drones and flights from sight can be decided.