Dr. K Sivan becomes ISRO Chairman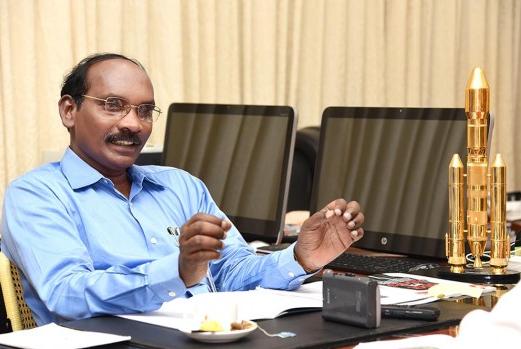 Dr. K Sivan becomes 10th chairman of Indian Space Research Organization (ISRO) for three years
Dr. K Sivan, a humble and most noted Rocket Scientist of India, became the 10th person to hold the Chairmanship of ISRO on 10th January 2018.
Dr. Sivan joined ISRO in 1982 in Polar Satellite Launch Vehicle (PSLV) Project and has contributed tremendously towards the far and wide of its mission planning, mission design, mission integration and analysis.
Dr. Sivan, joined Geosynchronous Satellite Launch Vehicle (GSLV) Project in April 2011 as Project Director, His leadership led to the historical achievement of most successful GSLV flight with an indigenous cryogenic stage.
Dr. Sivan led the foundation for ISRO's launch vehicles for space missions like GSLV, GSLV-MK3 and RLV-TD. He was the only chief architect of 6D trajectory simulation software, SITARA.
Dr. Sivan has been accredited for the development of the (PSLV -C37) rocket that launched 104 satellites in a single mission, setting a world record on 15th February 2017.
Dr. Sivan was appointed as the Director of ISRO's Liquid Propulsion Systems Centre (LPSC) on 2nd July 2014 and after he became the Director of Vikram Sarabhai Space Center (VSSC) on 1st June 2015.