Esha Bahal wins Opportunity to work as Birith High Commissioner in India for One Day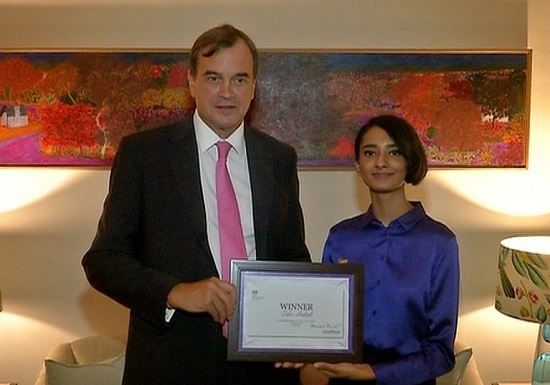 Political Science Student Esha Bahal wins Opportunity to be British High Commissioner in India for One Day winning the competition to mark International Day Of Girl Child
Giving respect to women's power, Esha Bahal of India was given an opportunity to become Britain's ambassador for one day. Esha Bahal was selected in a competition related to organizing International Girl's Day to be held on October 11.
On 8th October, Esha Bahal worked as the UK's ambassador to India all day.
The British High Commission organized a competition between girls between the ages of 18 and 23 years. Under it, the participant had to give a video presentation and tell them about what the gender equality meant for them.
In this competition, Esha Bahal, a student of Political Science, became the winner of Amity University in Noida. 58 participants from across the country participated in this.
On this occasion, Esha Bahal said that the opportunity she got was very special. One day, in order to become an ambassador, she knew how deep the relationship between India and Britain was.
Esha performed several things on 8th October after taking charge. She took a lot of meetings and visited some places. In this order, she went to Gurgaon as British High Commissioner and examined the ongoing project. The British High Commission claims that they are working on many projects for the welfare of women in India.