Indian State, Karnataka Unveiled Its Own Flag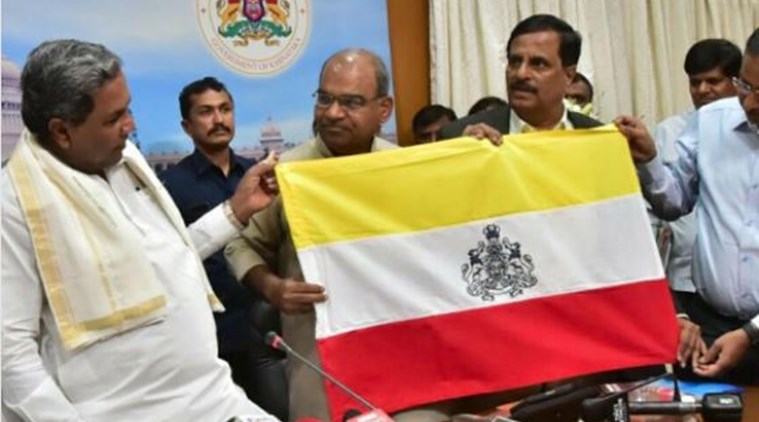 Indian State, Karnataka Unveiled Its Own Flag- Details, Design, Color, Symbol, Message
The Karnataka Government has unveiled its State Flag (Nada Dhwaja in Kannada) for the state on 8th March 2018 at an event in Bengaluru, Karnataka.
Chief Minister of Karnataka, Siddaramaiah unveiled the proposed flag considering as the pride of Karnataka State. The flag has been approved by Cabinet already.
The separate flag proposal will be now sent to the Union Home Ministry for approval since a State has no powers to announce its own flag.
The Karnataka Government's proposed flag if approved by the Centre Government, Karnataka will become the second State to have a flag after Jammu and Kashmir.
The Karnataka flag is a horizontal, rectangular and Tricolor that contains three equal strips of Yellow, White and Red and has the Karnataka State Emblem at the center.
The Yellow color present at the top and Red color present at the bottom of the flag symbolises Karnataka's image and Kannada identity.
The White color present at the middle of the flag signifies peace and has the Karnataka's state emblem 'Gandaberunda' encrypted on it.