Lt General PS Rajeshwar became 12th Chief of Integrated Defence Staff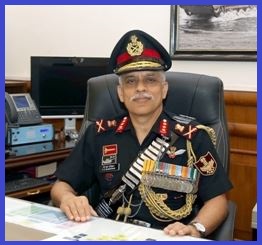 Lt General PS Rajeshwar became 12th Chief of Integrated Defence Staff: Details, Career Profile, Highlights
Union Ministry of Defence has appointed Lt General PS Rajeshwar as the 12th Chief of Integrated Defence Staff to Chairman, COSC.
Lt Gen PS Rajeshwar earlier to this appointment was the Director General (Perspective Planning) at the Integrated HQ, Ministry of Defence.
Lt Gen PS Rajeshwar has 38 years of experience and has commanded an Artillery Regiment during Operation Parakram, an Infantry Brigade at the Line of Control, a Counter Insurgency Force in Jammu and Kashmir.
Lt Gen PS Rajeshwar was commissioned into Regiment of Artillery in December 1980. He is an alumnus of Indian Military Academy (IMA), Dehradun, National Defence College (NDC), Delhi. He holds Masters in National Security Administration from NDC, Philippines.
About Integrated Defence Staff
The Government of India had instituted Integrated Defence Staff, headed by Chief of Integrated Staff as Chairman (whose status is equivalent to that of Vice Chief of Service.) to ensure a high degree of synergy between Armed forces.
It is a key organisation for integration of policy, doctrine, war fighting and procurement by employing best management practices.
It was created on 1 October 2001 based on recommendations of the Group of Ministers (GoM). It has representation from all three services, Ministry of External Affairs (MEA), Defence Research and Development Organisation (DRDO) and the Department of Defence (DoD) and Defence (Finance).