Rajasthan Amendment Bill-2018 Passed For Rape Convicts To Award Death Penalty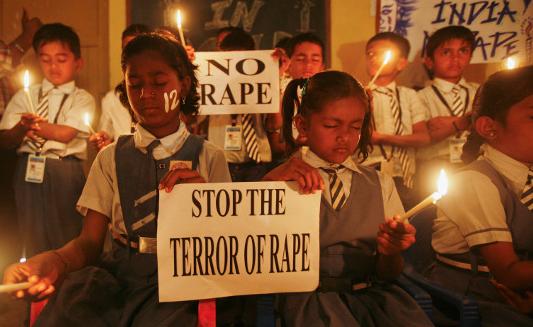 Criminal Laws: Rajasthan Amendment Bill-2018 Passed For Convicts- Details, Purpose, IPC Sections
The Indian state, Rajasthan has passed Criminal Laws (Rajasthan Amendment) Bill-2018, which stated to award death penalty to those who are convicted of raping girls of 12 years of age and below.
The Criminal Laws (Rajasthan Amendment) Bill-2018 was passed on 9th March 2018, unanimously by Rajasthan Legislative Assembly.
The Criminal Laws (Rajasthan Amendment) Bill, 2018 has inserted two new sections 376-AA and 376-DD to the Indian Penal Code (IPC), 1860.
The Rajasthan Legislative Assembly passed the Bill with an aim to protect the girl child by laying down a deterrent punishment, including death sentence, to the convicted. The Bill will become a law after it gets the Presidential permission.
The Rajasthan state has now become the 2nd Indian state, after Madhya Pradesh, to pass such a Bill.
In 2017, Indian state Madhya Pradesh has passed Penal law (Madhya Pradesh Amendment) Bill-2017, which stated to provide death penalty to same convicts of raping girls aged 12 and below.
IPC Section 376-AA
IPC Section 376-AA stated for capital punishment (death penalty) or rigorous imprisonment ranging between 14 years and lifelong incarceration.
IPC Section 376-DD
IPC Section 376-DD stated the same for gang-raping of a girl child.It lays down death penalty or imprisonment from 20 years to lifelong incarceration to offenders.
Both the Sections strictly, ensure that the convicts don't get out of the prison even after completing 14 years of imprisonment.