About Seoul Peace Prize: Details, Prize Money, Recipients, Established History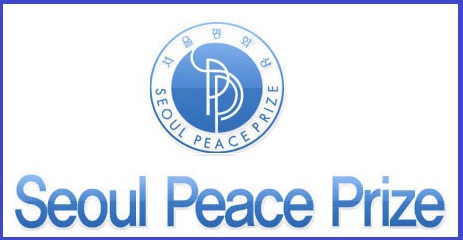 About Seoul Peace Prize: Details, Prize Money, Recipients, Established History
Seoul Peace Prize was established in 1990 to commemorate the success of the 24th Olympic Games held in Seoul, South Korea.
It was established to crystallize Korean people's yearning for peace on the Korean Peninsula and in the rest of the world.
Seoul Peace Prize is awarded biennially to those individuals who have made their mark through contributions to the harmony of mankind, reconciliation between nations and world peace.
Seoul Peace Prize awardees granted with a diploma, plaque, an honorarium of US $200,000.
Seoul Peace Prize nominating committee comprised of 300 Korean nationals, and 800 internationals.
Recipients
This year 2018, Indian PM Narendra Modi has been conferred with Seoul Peace Prize-2018. He was credited for 'Modinomics', 'Modi Doctrine' and the 'Act East Policy'.
Indian PM Narendra Modi Modi is the 14th recipient of the award.
Past laureates who received this Seoul Peace Prize award include distinguished global personalities like German Chancellor Angela Merkel, former UN Secretary-General Kofi Annan, and renowned international relief organizations like Doctors Without Borders and Oxfam.