Updated By: LatestGKGS Desk
Cotton Cultivation: Major Producing States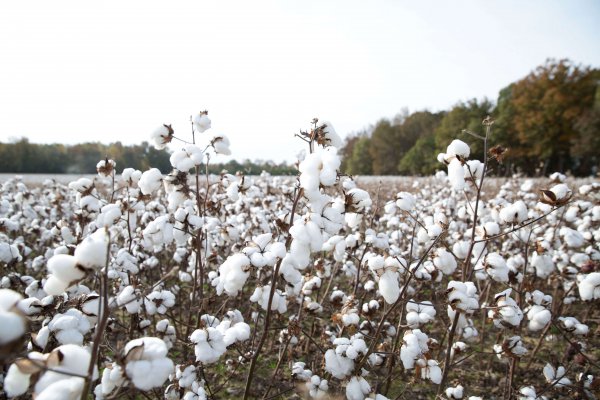 Major cotton-producing states in India
There are three cotton growing areas in India
1)Parts of Punjab, Haryana and northern Rajasthan in the north-west
2)Gujarat and Maharashtra in the west and
3)Plateau of Telangana, Andhra Pradesh, Karnataka and Tamil Nadu in the south.
Leading producers of this crop are Gujarat, Maharashtra and Telangana.
Madhya Pradesh, Karnataka, Andhra Pradesh, Tamil Nadu, Punjab, Haryana and Uttar Pradesh are also significant cotton producers.
Gujarat is the leading cotton growing State, followed by Maharashtra.
Maharashtra has the largest area under cotton cultivation, followed by Gujarat.
The average productivity of cotton in the country is 526 kilograms per hector, visa-a-visa world average of 764 kilograms per hectare during 2008-09.
Cotton productivity has been highest in Karnataka at 670 kilograms, in Gujarat at 633 kilograms per hectare in 2008-09.
In irrigation areas of northern zone, cotton plantings is from mid-April till last week of May.
In Central zone and Southern Zones planting is taken up in June-July depending on onset of monsoon and continue till August.
In Tamil Nadu (Southern zone) planting for summer crop is taken up in Jan/Feb and for winter in June-July.
Harvesting period is mainly from October to February. However, zone-wise harvesting period is as per details given below: Northern zone: September-December, Central zone: October to February, Southern zone: October to February Summer crop in Tamil Nadu & Karnataka : May to July
India has the advantage of growing all species of cotton i.e. from short staple 20mm & below, medium staple (20.5 to 24.5mm), medium long (25.0 to 27.0mm), long (27.5 to 32.0mm) and extra Long staple cottons (32.5mm and above).