Updated By: LatestGKGS Desk
Ethiopia first female president Sahle-Work Zewde: Details, Career Profile, Highlights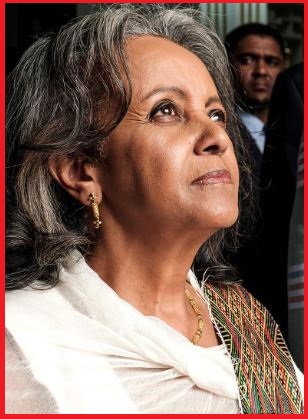 Ethiopia first female president Sahle-Work Zewde: Details, Career Profile, Highlights
Ethiopia has elected its first-ever female President named as Sahle-Work Zewde, a senior diplomat on 25th October 2018. The President ceremonial event will be shown on television in the nation.
Sahle-Work Zewde was appointed by the Ethiopian lawmakers through a unanimous vote and was approved by Ethiopia's parliament. She is now believed to serve to six-year terms as nations President.
Sahle-Work Zewde will replace Mulatu Teshome Wirtu who resigned on 24th October 2018.
Sahle-Work Zewde earlier to her appointment was serving as the special representative of the United Nations Secretary-General to the African Union.
Sahle-Work Zewde (60-year-old has previously served as Ethiopia's ambassador to France, Djibouti, Senegal and the regional bloc, the Intergovernmental Authority on Development (IGAD).
Sahle-Work Zewde started her diplomatic career as an ambassador to Senegal in 1989 with responsibilities in neighboring African countries and later went to Djibouti before eventually serving as ambassador to France. She also headed the United Nation's Nairobi office with the rank of undersecretary general.
Ethiopia
Capital: Addis Ababa
Largest City: Addis Ababa
Official Language: Amharic (federal)
Currency: Birr (ETB)
Prime Minister: Abiy Ahmed Ali
President: Sahle-Work Zewde (Since 25 October 2018)