Updated By: LatestGKGS Desk
About Freight Village in Varanasi Details, Features, Latest Updates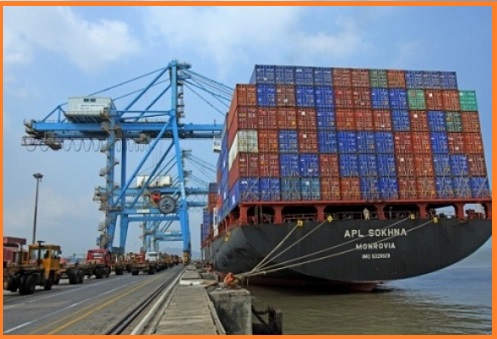 About Freight Village in Varanasi Details, Features, Latest Updates
India's first 'freight village' will be developed by the Inland Waterways Authority of India (IWAI) in Varanasi, Uttar Pradesh. Recently, on 8th December 2018 Union Ministry of Shipping has approved Rs 156 Crores for this project.
This Varanasi freight village, a one-of-its-kind infrastructure platform, will attract companies that require logistics services and can cluster to improve their competitiveness.
This Varanasi freight village will allow relocation of retailers, warehouse operators and logistics service providers supplying the regional FMCG market. The facility will come around the proposed multi-modal terminal adjacent to the city on the banks of the Ganga.
The Varanasi freight village will be developed over a land area of about 100 acres, which will be acquired in two phases - 70 acres in the first phase and 30 acres in the second phase at a total estimated cost of Rs 120 crores. Its pre-investment cost of Rs 45 crores is expected to be incurred on the procurement of consultancy service and operation of the project management unit.
About Freights Village
A Freight Village is a devoted area where facilities for various modes of transportation, distribution of goods and other logistics are available in a synchronized manner on a large scale.
Freight villages are cargo aggregators which offer various logistic choices to a shipper or cargo owner such as choice of rail-road; rail-waterway; road-waterway.
Freight villages main function is the management and utilization of various modes of transport, synergizing them and decongesting the existing mode of transportation. The delivery and coordination of various freight-related activities under one roof ensures ease of doing business and makes it possible to realize high truck capacity.