Updated By: LatestGKGS Desk
About Global Compact on Refugees: Details, Features, Aim, Updates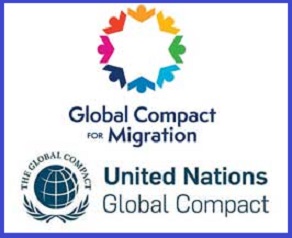 About Global Compact on Refugees: Details, Features, Aim, Updates
The United Nations General Assembly (UNGA) recently on 18th December 2018, has agreed upon a framework affirming international solidarity and cooperation for refugee protection and host community development while adopting the Global Compact on Refugees.
The Global Compact on refugees received 181 votes in favor in the 193-member assembly. The United States and Hungary were the only that voted against the agreement, while the Dominican Republic, Eritrea, and Libya abstained.
The Global Compact on refugees establishes the architecture for a stronger, more predictable and more equitable international response to large refugee situations.
The Global Compact on refugees aims to ease the burden on developing nations, which host 90 percent of some 25 million refugees, will provide more investment to further strengthening infrastructure and the provisions of services for refugees and host communities.
Key Objectives
1. Ease pressures on countries that host large numbers of refugees;
2. Build self-reliance of refugees.
3. Expand access to third-country or refugees through resettlement and other pathways of admission.
4. Support conditions that enable refugees to return to their countries of origin.