Updated By: LatestGKGS Desk
MEITY Issued New Guidelines For Amendments to Information Technology (IT) Act 2018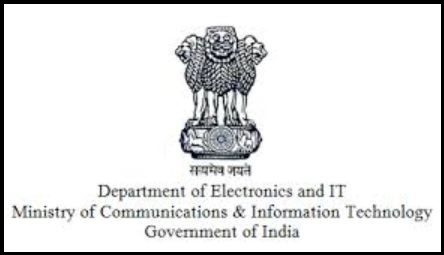 MEITY Issued New Guidelines For Amendments to Information Technology (IT) Act 2018: Details, Provision, Highlights
The ministry of Ministry of Electronics and Information Technology has released draft Information Technology (Intermediary Guidelines [Amendment] Rules), 2018.
Provisions under the new rules
The new rules are largely in conformity with developments on this front in various cases before the Supreme Court in recent months. The important provisions of these draft rules are:
Social media platforms are required to end the complete encryption system and remove any "unlawful content" for the sake of the country's security.
The draft rules define intermediary as any platform that has more than 50 lakh users in India or is in the list of intermediary as notified by the government.Social media platforms such as Whatsapp, Facebook, Instagram, and others fall under the definition of intermediary.
Whenever the government issues an order, within "72 hours of communication", information or assistance concerning "security or cybersecurity" must be provided.
The social media platforms are also required to trace out the originator of information on its platform as may be required by the government agencies if the authorised functionaries demand so.
The government can seek the information about "unlawful acts" from the intermediaries by "court order" or by being notified by the government itself and the parameter to judge unlawful acts would be Article 19(2) of the Constitution, which place restrictions on freedom of speech and expression.
The intermediaries are also required to deploy technology based automated tools or appropriate mechanisms, with appropriate controls, for proactively identifying or removing or disabling access to unlawful information or content.
The intermediaries must publish their privacy policy for the user of the computer resource to check and mandates that no such platform would host, display, upload, modify, publish, transmit, information, that is grossly harmful, harassing, blasphemous, definitely obscene, pornographic, disparaging," etc.
The rules also mandate the intermediaries to keep a record of unlawful activity for a period of 180 days, double the 90 days in the older version.