Uttar Pradesh Budget 2019: Key Highlights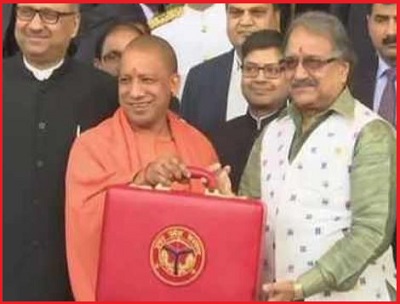 Uttar Pradesh Budget 2019: Key Highlights
Uttar Pradesh Government led by CM Yogi Adityanath presented the budget for 2019-2020 on Thursday 7th February. This year budget sees 12 percent hike as compared to 2017.
The Rs 4.79 lakh crore annual budget was presented by state Finance Minister Rajesh Agarwal. This is the third budget of the Yogi Adityanath government in UP.
Key Highlights
Rs 247 crore for maintenance and construction of gaushalas in rural areas, and Rs 200 crore for Kanha Gaushala and Destitute Cattle Shelter Scheme in urban areas.
The 2019-20 budget has made a provision of Rs 26.57 crore to set up Sainik schools in the state.
Rs 50 crore for WiFi in all colleges and universities.
Rs 800 crore allocation for Jewar International Airport, Rs 200 crore has been proposed for the new airport at Ayodhya.
Rs 56 Cr will be used to set up a new dairy in Mathura.
For cattle welfare, UP govt earmarks Rs 165 crore from a special cess.
Rs 1200 crore for a new scheme called the 'Kanya Sumangala Yojna' to be started from the next financial year.
Rs 1,298 crore allocated for Ayushman Bharat
Rs 6000 crore allocated for Swachh Bharat Mission.
Rs 204 crore allocated for modernization of police force