March 18: Global Recycling Day 2019 Theme, Details, Aim, Significance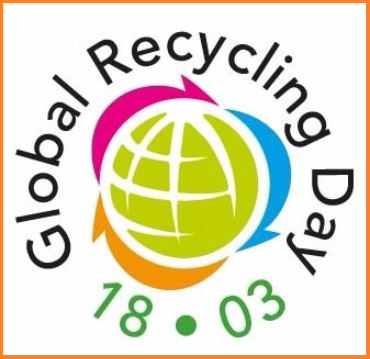 March 18: Global Recycling Day 2019 Theme, Details, Aim, Significance
Global Recycling Day is celebrated on 18th March every year around the world with an aim to change the mindset of governments, businesses, communities, and individuals around the world, to see recyclables as a resource -not waste.
Global Recycling Day2019, the theme "Recycling into the Future". It focuses on the power of youth and education in ensuring a brighter future.
Global Recycling Day was celebrated in the year 2018 to help recognize, and celebrate, the importance recycling plays in preserving our precious primary resources and securing the future of our planet.
Global Recycling Day is celebrated by Global Recycle Foundation which is urging the recycling industry to take heed of the UN's Paris Climate Agreement (COP24 agreement) and continue to play its frontline role in preserving the planet's resources and improving the circular economy.
Global Recycling Foundation is also calling on recycling businesses and organizations across the globe to impress on their local communities, municipalities, and governments to take action.