Odisha Celebrates 84th Foundation Day As Odisha Divas: Details, History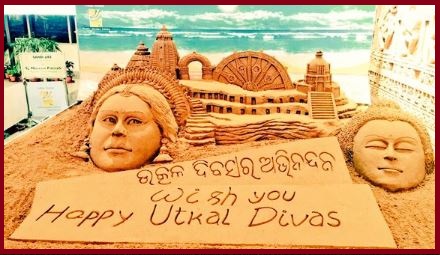 Odisha Celebrates 84th Foundation Day As Odisha Divas: Details, History
Odisha celebrated its 84th foundation day on 1st April 2019. The day is also known as 'Odisha Divas' or 'Utkala Dibasa.'
Odisha Divas commemorate the sacrifices of people for the formation of Odisha province in 1936, programmes are being organized at various places across the State.
Odisha was the first state to be formed on linguistic basis in 1936. Earlier, the state was a part of Bihar.
In 1912, Bihar and Orissa had been separated from Bengal to form the Bihar and Orissa Province.
In 1936, Bihar and Orissa Province was itself split to form Bihar Province and Orissa Province.
On 1 April 1936, the new province Orissa came into being with Sir John Austin Hubback, Indian Civil Servant (ICS), as the Governor.
Orissa was the first linguistic province in the country.
After Independence, the area of Orissa was almost doubled and the population was increased by a third with the addition of 24 former princely states.
The name of the state was changed from Orissa to Odisha, and the name of its language from Oriya to Odia, in 2011.
Odisha was also known as Kalinga centuries ago, the state of Odisha has displayed exemplary courage in resisting the might of the Mauryas in the Kalinga War.
Odisha is home to Lord Jagannath, state of Odisha has a fifth of India's coal, a quarter of its iron ore, a third of its bauxite reserves and much of the country's art and culture.
ODISHA
Capital: Bhubaneshwar (Also Largest City)
Districts: 30
Official Language: Odia
Governor: Ganeshi Lal
Chief Minister: Naveen Patnaik