Updated By: LatestGKGS Desk
17 April: World Hemophilia Day 2019 Theme, Details, Aim, Significance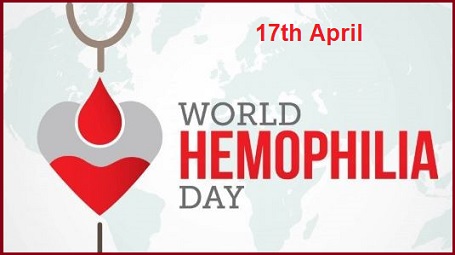 17 April: World Hemophilia Day 2019 Theme, Details, Aim, Significance
The World Haemophilia Day is celebrated every year on April 17 around the world to create awareness for hemophilia and other bleeding disorders.
The World Haemophilia Day also aims to raise funds and attract volunteers for the World Federation of Hemophilia (WFH).
The World Haemophilia Day 2019 theme is "OUTREACH & IDENTIFICATION".
The World Haemophilia Day was first celebrated in 1989 and 17th of April was selected as the date to honor the birthday of the founder of World Federation of Hemophilia.
This year 2019 it marks the 30th anniversary of the World Hemophilia Day.
Haemophilia
Hemophilia is an inborn disorder, means it is passed through families. It is caused by a deficiency in a gene which resolves on how the human body will make factors VII, IX or XI. The genes are found on the X chromosome, which makes hemophilia a disease of X-linked recessive.
Latest World Hemophilia Day Updates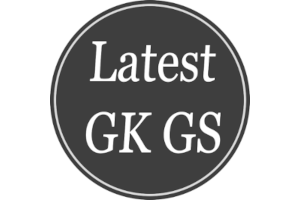 Daily Current Affairs 17th April 2019 GK GS Bulletins
Daily GK GS Current Affairs Wednesday, 17th April 2019 1.&n...