Updated By: LatestGKGS Desk
Global Food Policy 2019 Report: Key Highlights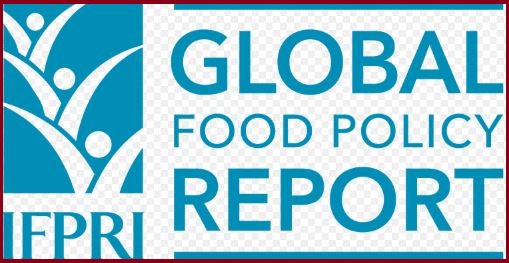 Global Food Policy 2019 Report: Key Highlights
The Global Food Policy Report (GFPR) 2019 was recently released on 29th April 2019. It was prepared by the Washington DC-based International Food Policy Research Institute (IFPRI).
This year's Global Food Policy Report highlights the urgency of rural revitalization to address a growing crisis in rural areas.
IFPRI's flagship report reviews the major food policy issues, developments, and decisions of 2018, and considers challenges and opportunities for 2019.
As per the Global Food Policy Report (GFPR) 2019, rural areas continue to be in a state of crisis and threatening to slow the progress toward the Sustainable Development Goals, global climate targets, and improved food and nutrition security due to hunger, malnutrition, poverty, environmental degradation.
About 821 mn people in the world are facing chronic food deprivation.
Rural transformation and revitalization have been the pre-eminent goal of India's development efforts since independence, according to the report.
The Global Food Policy Report (GFPR) 2019 also highlighted out the changing consumption patterns due to urbanization, increasing income, growing integration of food supply chains and food systems in India which offer new opportunities for entrepreneurship and employment in rural areas.