Updated By: LatestGKGS Desk
DRDO: HeliNa (Nag) Missile Anti-tank Guided Missile Features, Weapon System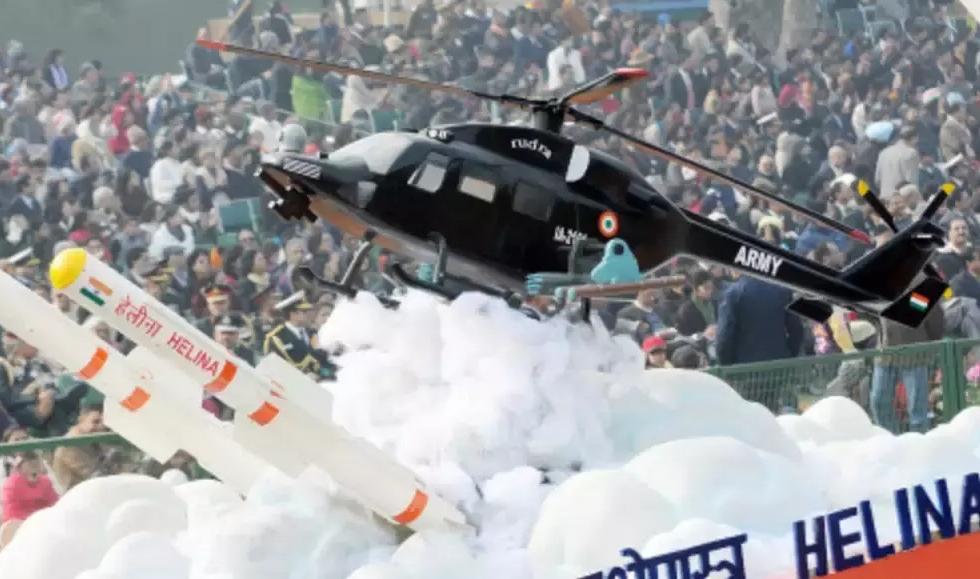 Indigenous Anti Tank Guided Missile HeliNa History, Test Results, Features, Role in War, Destruction power, Weapon System
India has conducted a flight test of its indigenously developed HELINA helicopter launched Anti-Tank Guided Missile (ATGM) from an Indian Army helicopter at 1400hrs in the Pokhran range in Rajasthan, on Aug. 19.
The ATMG Nag missile is one of five missile systems developed indigenously by DRDO under integrated guided missile development programme (IGMDP).
It is one of the most advanced anti-tank weapons in the world. HeliNa has an extended strike range of about eight km.
It also possesses an advanced passive homing guidance system. It has been designed mainly to destroy modern main battle tanks and other heavily armoured.
Anti-tank guided missiles are designed to destroy or debilitate tanks and armoured vehicles.
The Nag, the land-operated system from which HeliNa is derived, is also undergoing trials and is yet to be inducted into the Indian Army. The weapon system has been in development since the 1980s.
HeliNa will be structurally different from the Nag but will make use of an IIR seeker for target engagement like the Nag.
The Missile is guided by an Infrared Imaging Seeker (IIR) operating in the Lock on Before Launch mode. It is one of the most advanced Anti-Tank Weapons in the world.