India and Myanmar Armies 'Operation Sunrise 2' in North East Borders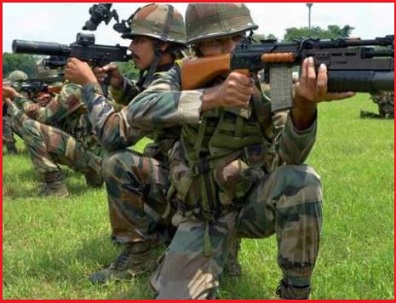 India and Myanmar Armies 'Operation Sunrise 2' in North East Borders: Details, Aim, Highlights
India and Myanmar armies carried out a 3-week-long coordinated operation, starting from 16 May 2019 in their respective border areas called 'Operation Sunrise 2' to destroy terror camps.
The 'Operation Sunrise 2' was targeted at militant groups operating in Manipur, Nagaland, and Assam. This was the 2nd edition of Operation Sunrise.
During Operation Sunrise 2, the armies of India and Myanmar coordinated with each other to bust camps of several militant outfits, including NSCN-K (National Socialist Council of Nagaland-Khaplang), Kamtapur Liberation Organisation(KLO), United Liberation Front of Assam (ULFA) (I) and National Democratic Front of Boroland(NDFB).
At least 6 dozen militants belonging to the groups mentioned were nabbed and some of their camps were destroyed during the operation.
India-Myanmar Boundaries
Four Northeast states of India share a 1,640-km long border with Myanmar namely, Arunachal Pradesh, Mizoram, and militancy-hit Nagaland and Manipur. Thus, Myanmar is one of the strategic neighbors of India.