6th India Water Week 2019 Theme, Details, Aim, Significance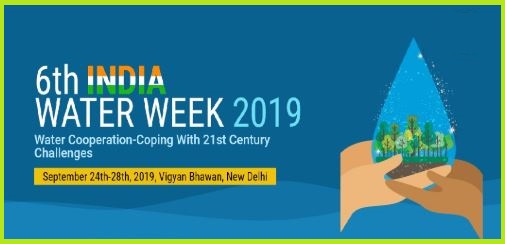 6th India Water Week 2019 Theme, Details, Aim, Significance
6th India Water Week 2019 was inaugurated by President of India, Ram Nath Kovind on 24th September 2019, in New Delhi
6th India Water Week 2019 theme is "Water cooperation: Coping with 21st Century Challenges".
6th India Water Week 2019 will focus on future challenges. This is based on the hypothetical prediction that the likelihood of conflicts due to water-related issues might increase as the population in the 21st century continues to grow. Hence water cooperation becomes vital.
6th India Water Week 2019 event will also focus on issues like water scarcity, water for food security, development of inland waterways, cleaning river Ganga, etc.
During the 6th India Water Week 2019 international conferences are to be held on international and regional cooperation in water management. The event will also exhibit technologies and latest solutions supporting the theme.
6th India Water Week 2019 event is being organized since 2012. It had been organized 5 times since then in 2012, 2013, 2015 and 2017. In 2017, India partnered with the European Union as an international partner.