Updated By: LatestGKGS Desk
Keshari Nath Tripathi Profile, Education, Political Career Achievements, Awards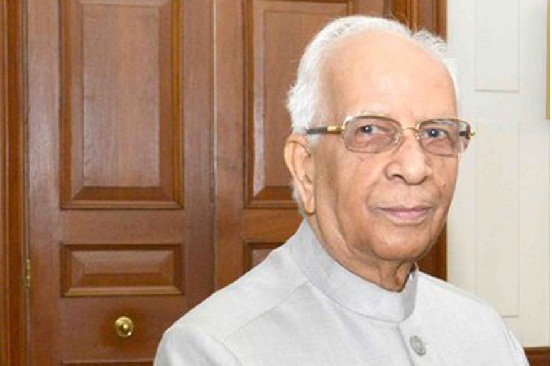 Keshari Nath Tripathi Profile, Early Life, Education, Family Background, Political Career Achievements, Awards
Keshari Nath Tripathi is an Indian Politician born on 10 November.
The birthplace of Keshari Nath Tripathi was Allahabad which is known as Prayag in the current.
Keshari Nath Tripathi father was Pandit Harsh Chandra Tripathi and mother was Sudha Tripathi.
Keshari Nath Tripathi started his career as a member of the Uttar Pradesh legislative assembly five times 1977-1980 than in 1989-1991,1991-1992,1993-1995,1996-2002 and 2002-2007.
From 1991-1993 Keshari Nath Tripathi served as speaker of the UP Legislative Assembly.
During the Janata Party regime from 1977 - 1979.
Keshari Nath Tripathi was the only minister nominated 3 times as the honorable speaker of Vidhan Sabha.
On 14 July 2014 he was sworn as governor of Meghalaya and 16th Governor of Mizoram on 4 April 2015.
In August 2015 Senior BJP leader Ram Nath Kovind replaced Keshari Nath Tripathi.
Keshari Nath has been given additional charge as Governor of Bihar on 20th June 2017.
Apart from political work he too worked in various fields he practiced as senior Advocate at Allahabad High court. he also writes and become Author and poet and publish several books.
Keshari Nath Tripathi major works are Manonkriti and Aayu Pankh.
Keshari Nath Tripathi commentary on the Representation of the People Act is still praised.
Keshari Nath Tripathi gathering in Hindi poets takes place both in India and Abroad.