Law and Act: Indian citizenship and Nationality law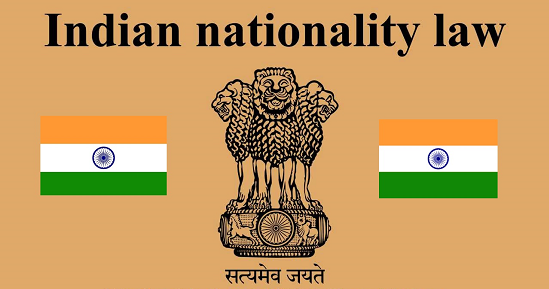 Law and Act: Indian citizenship and Nationality law in paragraph 5 to 11 of Part II of the Constitution of India
If a person is born after 26th January 1950 but before 1 July 1947, any person born in India will be a citizen of India only by birth.
According to Indian citizenship and nationality law: The Constitution of India provides the sole citizenship for the whole country. At the beginning of the constitution, the provisions relating to citizenship have been given in paragraph 5 to 11 of Part II of the Constitution of India.
If a person is born outside the country, then he will get citizenship of India on the basis of inheritance, but the condition is that one of his parents is a citizen of India.
It is mandatory to enroll the child in the Indian Embassy within 1 year.
Indian citizenship can be given on the application of a person who has been married to a person of Indian origin and who has lived in India for 7 years prior to the application.
If a new area is included in India, then the people there will get Indian citizenship. Like Hyderabad, Junagadh, and Goa in 1961, in 1962, when people were inducted in Pondicherry, the people of that country got Indian citizenship.
End of Indian citizenship
1.On leaving citizenship itself
2.On accepting citizenship of another country
3.On cancellation of citizenship by the government