Portal jagograhakjago.gov.in for Indian consumers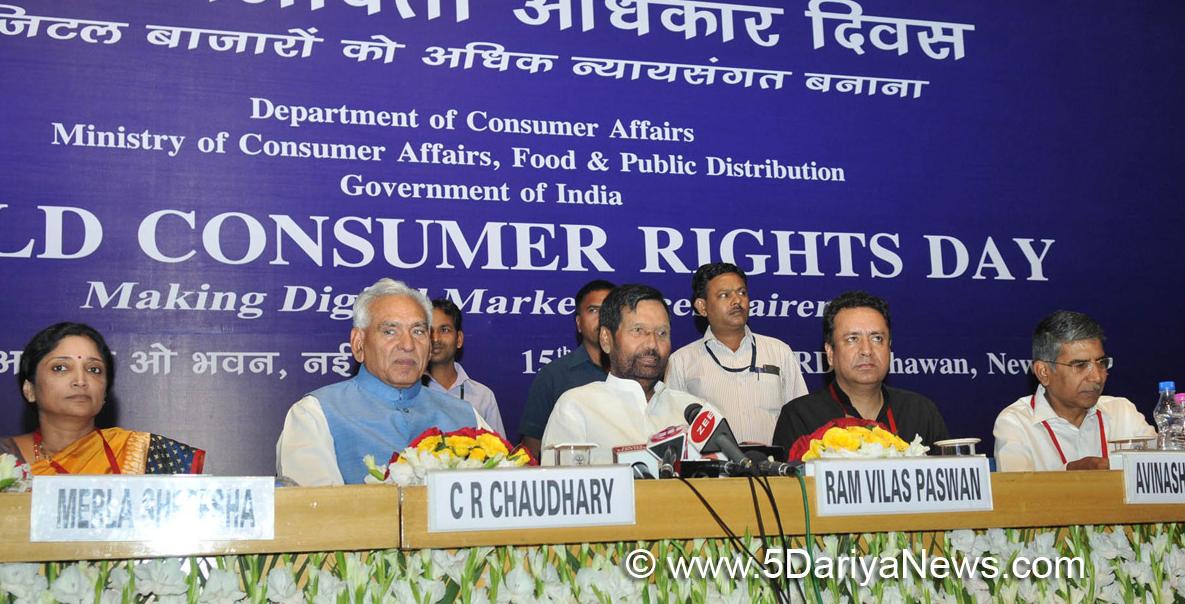 India Celebrated World Consumer Day 2018, Integrated Portal jagograhakjago.gov.in For Consumer Services Details
The World Consumer Rights Day 2018 with the theme of "Making Digital Markets Fairer" was organized by the Department of Consumer Affairs in New Delhi on 15 March 2018.
The Union Minister of Consumer Affairs, Food & Public Distribution, Ram Vilas Paswan has launched the integrated portal for consumer services on the occasion of World Consumer Rights Day on 15th March 2018.
The integrated portal for consumer service is (jagograhakjago.gov.in). It is an empowered campaign for addressal and protection of consumer rights in India.
The Ministry of Consumer's integrated portal for consumer service means, "Wake Up Consumers".
Ram Vilas Paswan on the launch occasion stressed on the key consumer rights such as safety, information, choice, complaint lodging and grievances redressal. He added consumers have all the right to get information about what they are spending on.
Ram Vilas Paswan, on the launch occasion, proclaimed that the Union Government is on the right track in ensuring the consumers to harness the full benefits of digitization and putting in place adequate safeguards against risks associated with the electronic world.
Ram Vilas Paswan also mentioned his concerns over Cybercrime and its drawbacks. He also added digital education and awareness programmes need to support consumers to develop the skills and confidence of them to minimise digital threats.
Background
The World Consumer Rights Day is observed globally on 15th March every year.
The World Consumer Rights Day aims to provide an opportunity to promote the basic rights of all consumers. It also deals in providing quick action to consumer's grievances
In India, 24th December is observed as National Consumer Day. On this day in 1986, Consumer Protection Act, 1986 had received the assent of the President of India.