Updated By: LatestGKGS Desk
World Pneumonia Day: 12 November, Details, History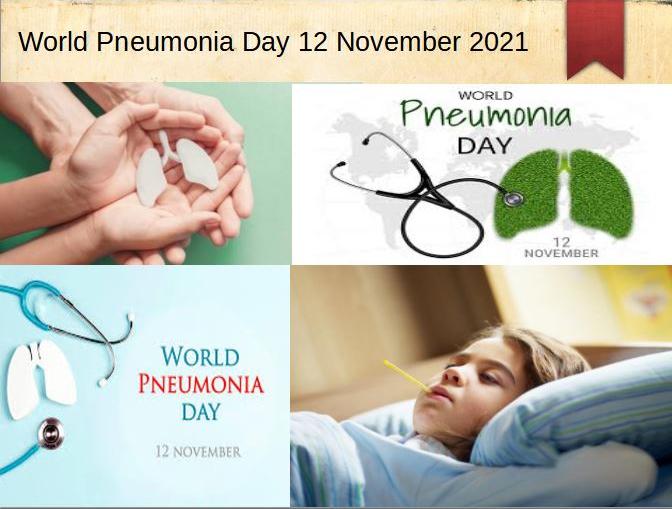 World Pneumonia Day 12 November 2021: Details, History
World Pneumonia Day is celebrated on 12 November to promote awareness about the disease and its prevention. It is the world's most common infectious disease, and children under the age of five are most vulnerable.
History of the day
The Global Coalition against Child Pneumonia founded World Pneumonia Day in 2009.
International, government, non-government, and community-based organizations, research and academic institutions, foundations, and people make up the Global Coalition against Child Pneumonia. Pneumonia was killing approximately 1.2 million children each year when the first World Pneumonia Day was established. The Integrated Global Action Plan for the Prevention and Control of Pneumonia and Diarrhoea was released by WHO and UNICEF in 2013. By 2025, every country must have fewer than three child pneumonia fatalities per 1000 live births.
First pneumonia and Diarrhea Progress Report was published by the International Vaccine Access Centre (IVAC) in 2013, and the Pneumonia Innovations Network sponsored the Pneumonia Innovations Summit in 2015. In 2017, the Every Breath Counts Coalition was established as the first public-private partnership to assist governments in meeting the GAPPD (Global Action Plan for Pneumonia and Diarrhoea) goal of reducing child pneumonia fatalities in nine "beacon" countries.