Updated By: LatestGKGS Desk
Rath Yatra: the chariots, location, etymology, celebration details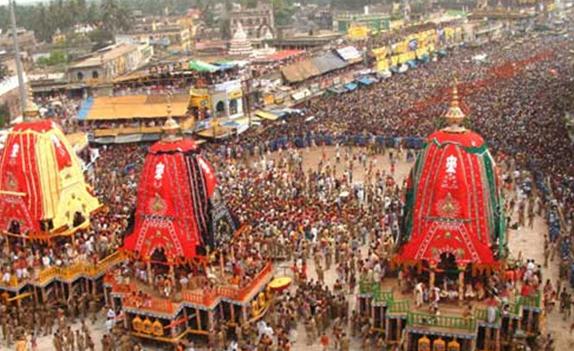 Jagannath Rath Yatra, an annual celebration event, descriptions, and significance
Jagannath Rath Yatra is one of the most awaited festivals in the Orissa state as well as in India. It is observed by Hindus.
It is an annual event celebrated in June or July every year. This festival is dedicated to Lord Jagannath, his sister Subhadra and his elder brother Balbhadra.
It begins on Ashadha Shukla Dwitiya and ends on Ashadha Shukla Dashami. Rath Yatra is derived from two Sanskrit words, Ratha which means chariot and Yatra which means journey. A Rath Yatra is any journey in a chariot accompanied by the public.
It is believed that every year Lord Jagannath wishes to visit his birthplace Mathura for a few days. To fulfill this desire, this Yatra is conducted each year from Jagannath temple to Gundicha temple. This year the popular Rath Yatra will be held on Saturday, July 14.
A Rath Yatra has religious origins and meaning, but the events have a major community heritage, social sharing and cultural significance to the organizers and participants.