Updated By: LatestGKGS Desk
Nobel Prize winner Richard Thaler supported Narendra Modi's note ban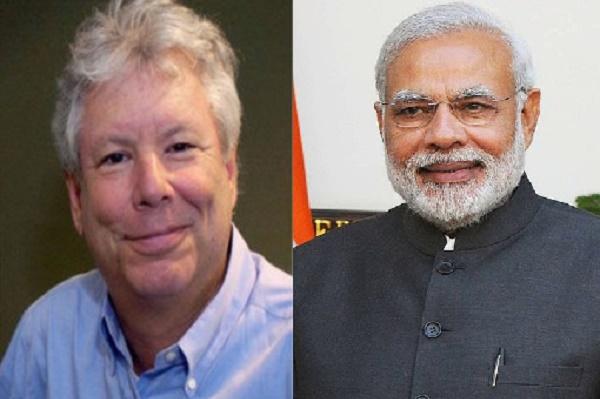 Nobel Prize winner economist Richard Thaler one of the economists supported Narendra Modi Note ban decision to curb down corruption in the country
The announcement of Nobel Prize 2017 winner Richard Thaler comes as a favor for Narendra Modi government decision to ban high currency notes in India.
On 8th November 2016, with the announcement of Rs 1000 and Rs 500 ban in India, Richard Thaler tweets in favor of Narendra Modi. He also expressed that Modi government step to seize high currency notes will help the government to control corruption.
Richard Thaler wins this year Nobel Prize in economics for his research work in behavioral economics.
Although, Richard Thaler expressed his annoyance with the government decision to release Rs 2000 currency notes.
This Nobel prize victory is also seen as a victory for Narendra Modi's economic policies. Previous RBI Governor Raghuram Rajan was also in the race for the prize. Raghuram Rajan left his office and later criticised Narendra Modi's policies for India after leaving his position as RBI Governor.
In media reports, Nobel prize 2017 in economics was also presented as stake for Narendra Modi's economic policies publishing Raghuram Rajan candidature for the prestigious honor.