Updated By: LatestGKGS Desk
Tathagata Roy Profile, Biography, Political Career, Awards, Achievements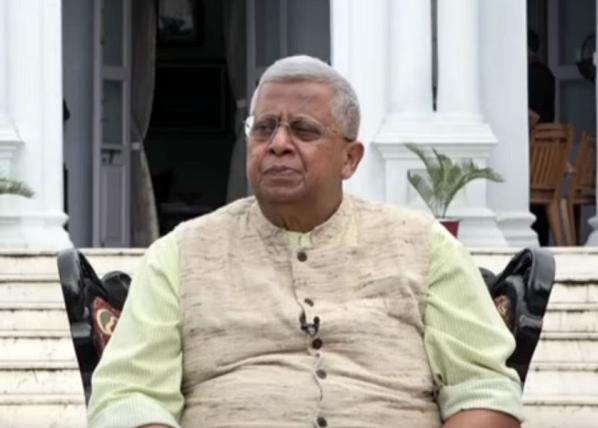 Governor Tathagata Roy Profile, Biography, Caste, Political Career, Achievements, Awards
Tathagata Roy is an eminent politician from West Bengal. Tathagata Roy is a leader of the Bhartiya Janata Party.
Tathagata Roy has been transferred as the new Governor of Meghalaya. He was earlier the Governor of Tripura. Tathagata Roy Known for his Pro-Hindutva views and some extremely controversial statements.
Tathagata Roy born on 14th September 1945 in Kolkata.
Tathagata Roy served in the Indian Railways as a General Manager, and then as the Chief Engineer (Design) in the Metro Railways, Calcutta. Tathagata Roy sought to voluntary retirement in 1990 from Railways.
Tathagata Roy was fascinated by Hinduism and Hindutva, he joined Rashtriya Swayam Sevak Sangh in 1986. Tathagata Roy was famous for his anti-muslim tweets but recently he has stated that he would stop it as his new job demands it.
Tathagata Roy formally joined BJP in 1990. Tathagata Roy became the President of its West Bengal unit in 2006 by replacing Mr. Ashim Ghosh.
In August 2014, Roy had congratulated UP BJP for bringing up the infamous 'Love Jihad' issue and had even suggested that the issue is taken up in West Bengal.
Tathagata Roy was selected as the Governor of Tripura on 12th of May 2015. He was transferred and appointed as the Governor of Meghalaya in August 2018.
Born:
14 September 1945 (age 72 years), Kolkata
Party:
Bharatiya Janata Party
Office:
Governor of Meghalaya since 2018
Books:
My people uprooted,

MORE
Education:
St. Lawrence High School, Kolkata,

MORE