Updated By: LatestGKGS Desk
17 October: World Trauma Day 2019 Details, Aim, Significance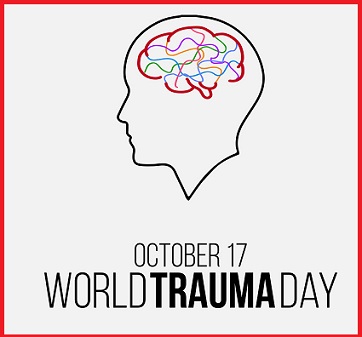 17 October: World Trauma Day 2019 Details, Aim, Significance
World Trauma Day is observed every year on 17th October around the world to spread awareness on the increasing accidents & injuries that causing death and disability across the globe and needs to prevent it.
Trauma refers to any kind of injury to the body. The cause of the injury could vary from road accidents to fires, violence and hate crimes.
World Health Organization (WHO) data shows that road accidents are the No. 1 cause of death among children and young adults aged 5 - 29, in the world.
As per the WHO, trauma is a major cause of death and disability across the world.
About 1.5 lakh people died in road accidents in India in 2015, according to the most recent Accidental Deaths and Suicides in India Report, by the National Crime Bureau Record (NCRB).
These are the emergency helpline numbers you can call: 112 for pan India emergency assistance, 100 for the police, 108 for an ambulance.
Recently in India, the Ministry of Transport and Highways has made an amendment to the previous bill and imposed heavy penalties on disobedient traffic rules.
Latest World Trauma Day Updates