MILES-18 first Multi-Nation Naval Exercise features, venue details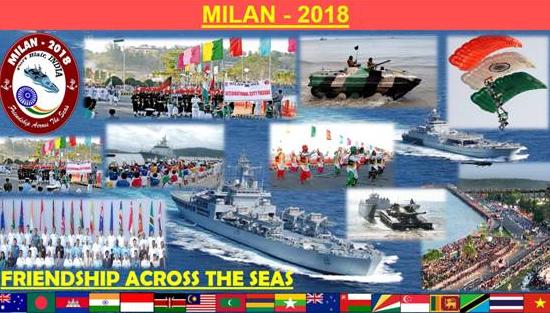 MILES-18 first ever Multi-Nation Naval Exercise Started- Details, Place, Dates, Background
Under the 10th edition of MILAN-2018, the first-ever multi-nation naval exercise at sea named MILES-18 was held at the Andaman Sea.
The MILES-18 is a three days exercise and will be conducted from 11th March 2018 to 13th Mar 2018 in the Andaman Sea.
The Milan-2018 exercise is the eight-day mega naval exercise, which was being organised under the supervision of Andaman and Nicobar Command with the theme of 'Friendship Across the Seas'.
The Milan-2018 a multi naval exercise aims to expand regional cooperation to counter illegal activities in critical sea lanes.
The MILES-18 has shown the participation of 11 foreign naval ships of 8 countries including Australia, Bangladesh, Indonesia, Malaysia, Myanmar, Singapore, Sri Lanka and Thailand and 9 Indian ships.
The MILES-18 exercise is aimed at enhancing inter-operability. It will enable honing of search and rescue operations procedures, Maritime interdiction operations, core operational skills and exercise a variety of maritime security scenarios.
Background
The Milan exercise was first commenced in 1995. In the first edition, only four littoral navies had participated in it but now it has now grown into prestigious international event.