Malala Yousafzai wins Gleitsman Activist Award at Harvard Kennedy School Awards 2018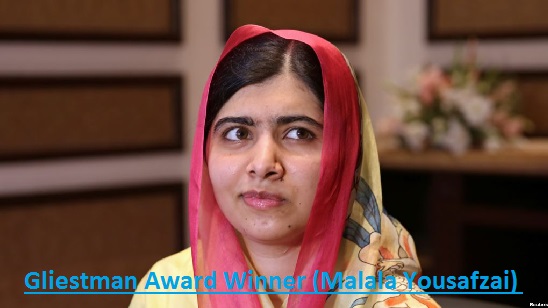 Malala Yousafzai Noble peace prize winner, honor by Gleitsman Activist Award
Malala Yousafzai is the youngest girl who is Noble peace prize winner and now Harvard University is going to honor her by Glietsman Award.
Malala Yousafzai is working in many fields mainly for the upliftment of girls as in her country like Pakistan still it is developing country where girls position is not at an adequate place.
Malala Yousafzai is working for promoting girl education.
Malala Yousafzai is one of the greatest examples for the girls who step back and never take stand for it.
Malala Yousafzai was attacked by a terrorist as she wants to study and they are trying to stop her but she still faced it.
Become the strongest girl who faces all the circumstances.
For her brave step whole world appreciate her strength by her dignity and honor.
As she is a student of Oxford University in England she is honored by Gleitsman Activist Award.
Malala Yousafzai gets 125000 US dollars as she worked as an activist who improved quality of life around the world.
In 2014 she gets the Nobel peace prize winner.