UK College Hybrid Language Hinglish course for British Students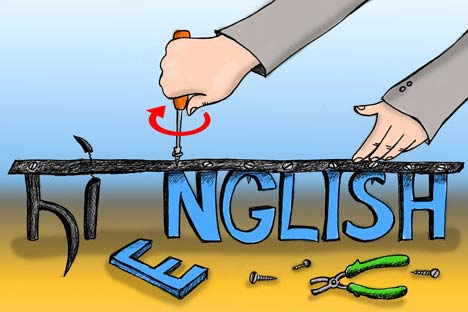 UK College Offers Course on Hybrid Language Hinglish to British Students- Details, Purpose
The United Kingdom's Portsmouth College has offered to teach its students a new course on Hybrid Language 'Hinglish'.
The Hinglish language is a mix of Hindi and English languages. It has been known and spoken on both the continents since the 17th century.
The Hinglish language is widely used today in Indian Business, Films, Music and Advertising.
The UK's Portsmouth College situated in England has become the country's first educational institution to offer any hybrid language course.
The Hinglish language course is been offered to the A level (equivalent to India's 10+2) British students.
The Hinglish language course is being introduced mainly due to India's growing economic importance and to prepare British students who may take up jobs in India or in Indian companies based in the UK.
The Portsmouth College, Hinglish Teacher, Viraj Shah informed that the Hinglish course has received a passionate feedback and many of the British students are planning to go on to universities for degree courses that include a year of placement, with the possibility of completing the year in India.
The Department head at the Portsmouth College, James Watters, proclaimed that the Hinglish course would make British students "socially aware and will better prepare for situations they may face in future."