Updated By: LatestGKGS Desk
India & ADB Signed Loan Agreement For Youth Employment in Himachal Pradesh Details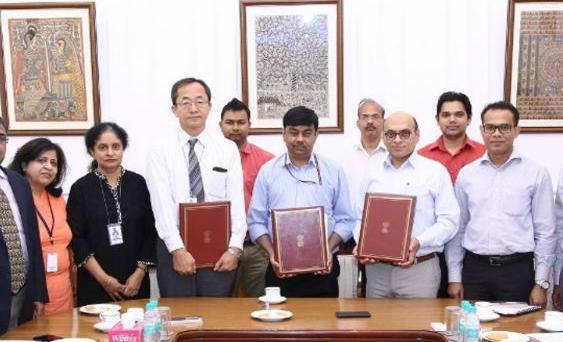 India & Asian Development Bank Signed Loan Agreement For Employment in Himachal Pradesh- Details, Features, Purpose
The Government of India and the Asian Development Bank (ADB) has signed the US $80 million loan agreement on 28th March 2018 in New Delhi.
The loan agreement was signed with an aim to strength & modernize the Technical and Vocational Education and Training (TVET) institutions and to boost the skills development ecosystem in Himachal Pradesh.
The project loan agreement will be funded in short-term and long-term training programs in growth areas including automobiles, electronics, pharmaceutical, tourism and hospitality and banking and financial services, healthcare etc. to help enhance the skills set of the youth and increase their employability.
The project loan agreement will also help in providing support in developing relevant and good quality TVET programs thereby improving employment prospects of nearly 65,000 youths by 2022.
Under the project loan agreement, it will establish a polytechnic for women, six city Livelihood Centers, and seven Rural Livelihood Centers, and upgrade 11 employment exchanges into model career centers.
The project loan agreement, efforts of modernising TVETs will ensure awareness among youth in Himachal Pradesh.