Updated By: LatestGKGS Desk
India & ADB signed US $346 million loan to improve state highways in Karnataka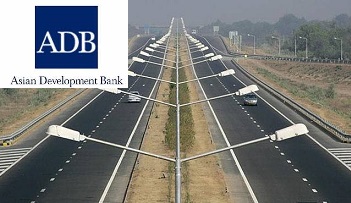 India & ADB signed US $346 million loan to improve state highways in Karnataka: Details, Aim, Purpose, Highlights
India has signed a US $346 million loan agreement with Asian Development Bank (ADB) to finance Karnataka State Highways Improvement III Project (KSHIP-III) for improvement of over 419 km of state highways in Karnataka.
The loan agreement for Karnataka State Highways improvement III Project (KSHIP-III) will enhance connectivity and access to economic centres across 12 districts in Karnataka.
About Karnataka State Highways Improvement III Project (KSHIP-III)
The KSHIP-III project will uplift & renovate about 419 kilometers of state highways to two-and four-lane with paved shoulders. It will also reconstruct, widen, and strengthen culverts and bridges. Use of hybrid annuity contracts is an important aspect of the project is to improve quality and sustainability of road assets with performance-based maintenance period of 7 years, post-construction.
The KSHIP-III project will also carry out road safety audit to identify and mitigate critical accident blackspots across state highway network. It will also strengthen the institutional capacity of the Karnataka Public Works, Ports, and Inland Water Transport Department.
The ADB Financing will be in addition to ongoing road improvement project financed by ADB with a loan of $315 million which involves upgradation of about 615 km of state roads.
The new loan will continue ADB support to Karnataka government's statewide road improvement programme and will also help improve road safety. This project will promote economic activities and foster inclusiveness.
'