Updated By: LatestGKGS Desk
All You Need To Know About Ayushman Bharat: National Health Protection Mission Scheme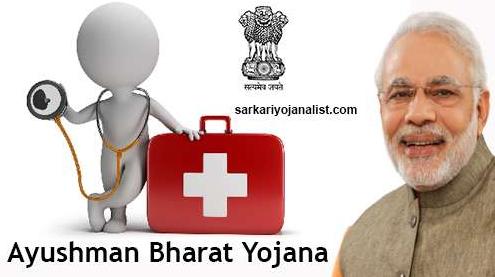 All You Need To Know About Ayushman Bharat: National Health Protection Mission Scheme- Details, Features, Benefits
Union Cabinet chaired by PM Narendra Modi, on 21st March 2018 had approved the launch of 'Ayushman Bharat -National Health Protection Mission' (AB-NHPM). Also termed as 'Modi Care'
The AB-NHPM 'Modi Care' scheme will prove benefits cover of Rs 5 lakh per family per year. The target beneficiaries of the proposed scheme will be more than 10 crore families belonging to poor and unprotected population based on SECC database.
Union Cabinet also approved the continuation of the National Health Mission with effect from April 1, 2017, to March 31, 2020, with a budgetary support of Rs 85,217 crore as Central shares over this period.
The AB-NHPM 'Modi Care' scheme expenditure incurred in premium payment will be shared between Central and State Governments in specified ratio as per the guidelines of Ministry of Finance.
Key Features of AB-NHPM Scheme
Under the AB-NHPM scheme, Health Insurance of Rs 5 lakh per family, per year cover will be provided to the beneficiary.
Under the AB-NHPM scheme will also take care of almost all secondary care and most of the tertiary care procedures.
The benefits cover will include pre- and post-hospitalisation expenses and set transportation allowances will be given. All pre-existing conditions will be covered from day one of the policy.
The AB-NHPM scheme is portable across the country and beneficiaries will be allowed to take cashless benefits from any public/private impaneled hospital across India.
The AB-NHPM scheme will cover about 10.74 crores of poor and rural families. It will ensure that nobody is left out (especially women, children and elderly) there will be no cap on family size and age in the scheme.
The AB-NHPM scheme will also cover hospitals belonging to Employee State Insurance Corporation (ESIC) may also be impaneled based on the bed occupancy ratio parameter.