Mongolia launched construction of first oil refinery with $1 billion Indian support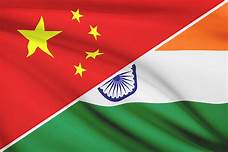 Mongolia launched construction of first oil refinery with $1 billion Indian support- Details, Features, Significance, Background
Mongolia has launched construction of its first strategically important oil refinery funded by India in southern Dornogovi province. The historical event of the long-awaited project was attended by Mongolian Prime Minister Khurelsukh Ukhnaa and Indian Minister of Home Affairs Rajnath Singh.
The oil refinery will be capable of processing 1.5 million tonnes of crude oil per year. That is about 30,000 barrels per day (bpd). It planned for completion in late 2022. On completion, it will meet all of the nation's demand for gasoline, diesel, aviation fuel and liquefied petroleum gas (LPG).
The cost of the oil refinery is estimated at $1.35 billion. It will process Mongolia's own crude oil, which is now sold to China.
The strategically important oil refinery will make Mongolia independent from energy imports and stabilise fuel and commodity prices in its domestic markets.
The oil refinery is believed to boost Mongolia's gross domestic product (GDP) by 10%.
The oil refinery will end country's dependence on Russian fuel as it imported almost 1.5 million tonnes of oil products in 2017.
The oil refinery is also expected to increase Magnolia's crude oil output, helping it to increase its export earnings. The refinery project is also considered as an important milestone in bilateral ties between India and Mongolia
MONGOLIA
Capital: Ulaanbaatar (Also Largest City)
Official Language: Mongolian
President: Khaltmaagiin Battulga
Prime Minister: Ukhnaagiin Khürelsükh