PM Narendra Modi Inaugurated: Third Annual Meeting Of AIIB Held In Mumbai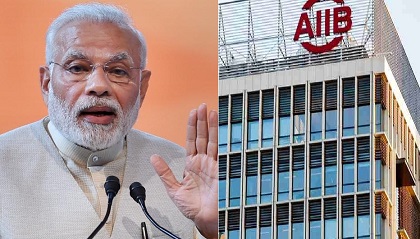 PM Narendra Modi Inaugurated: Third Annual Meeting Of AIIB Held In Mumbai- Theme, Details, Purpose, Highlights, Background
The third annual meeting of Asian Infrastructure Investment Bank (AIIB) held in Mumbai.
Prime Minister Narendra Modi has inaugurated the AIIB annual meeting which was scheduled on 25th June 2018 to 26th June 2018.
The theme for this year's meeting is "Mobilising Finance for Infrastructure: Innovation and Collaboration".
PM Narendra Modi urged the AIIB to boost lending tenfold to $40 billion by 2020 and to $100 billion by 2025 in order to speed up infrastructure financing across the region.
Leaders from various organizations and levels of government shared their ideas and experiences for creating a sustainable future through sound infrastructure investment.
The AIIB started its operations in January 2016 and has so far approved 25 projects in a dozen countries with a total financing of more than $4 billion. It has approved 7 projects for India.
Earlier in the past, AIIB annual meetings have been held in Beijing, China, in 2016 and in Jeju, South Korea, in 2017
Asian Infrastructure Investment Bank
Asian Infrastructure Investment Bank (AIIB) is a multilateral development bank with a mission to improve social and economic outcomes in Asia and beyond.
Commenced Operations: January 2016
Headquarters: Beijing, China
President: Jin Liqun