Updated By: LatestGKGS Desk
CCEA approved determination of Fair & Remunerative Price payable by Sugar Mills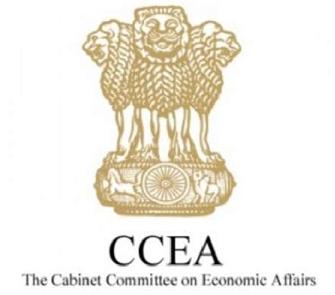 CCEA approved the determination of Fair and Remunerative Price payable by Sugar Mills for 2018-19 sugar season: Details
In a significant move to keep a view over the interest of sugarcane farmers, the Cabinet Committee on Economic Affairs chaired by Prime Minister Narendra Modi has approved the Fair and Remunerative Price (FRP) of sugarcane for sugar season 2018-19 at Rs 275 per quintal for a basic recovery rate of 10 per cent, providing a premium of Rs 2.75/quintal for each 0.1 percent increase in recovery over and above 10 per cent.
The cost of production of sugarcane for the sugar season 2018-19 is Rs 155 per quintal.
The FRP is higher by 77.42 percent over production cost thereby ensuring the promise of giving the farmers a return of more than 50 percent over their cost.
Believing the expected production of sugarcane in the sugar season 2018-19 the total remittance to the sugarcane farmers will be more than Rs 83,000 crores.
The Government of India through its pro-farmer measures will also ensure that the sugarcane farmers get their dues in time.
Latest Cabinet Committee On Economic Affairs (CCEA) Updates