India and Morocco agree to boost bilateral cooperation in field of defence & security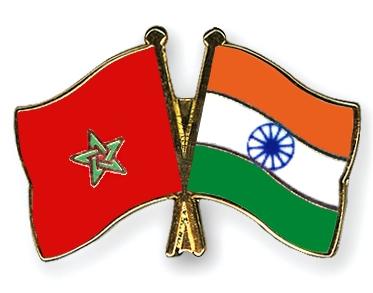 India and Morocco agreed to boost bilateral cooperation in the field of defence & security: Details, Aim, Highlights
India and Morocco have agreed to boost bilateral cooperation in the field of defence and security. Decision in this regard was taken at meeting between Moroccan Defence Minister Abdeltif Loudyi and Defence Mnister Nirmala Sitaraman in South Block in New Delhi.
This was first ever visit of Moroccan Defence Minister to India.
Highlights
India and Morocco agreed to boost bilateral cooperation in field of defence and security. They identified fields of hydrography, peacekeeping, telemedicine, information technology and communications as well as counter Terrorism and counter insurgency as potential areas for bilateral engagement. They also discussed cooperation in defence industry including collaboration in ship building and manufacturing.
India and Morocco MoUs Signed
India and Morocco also singed two bilateral MoUs,
1. Cooperation in the area of Cyber Security' between Computer Emergency Response Team (CERT–IN) and Moroccan Computer Response Team (ma-CERT)
2. Cooperation in Peaceful Uses of Outer Space' between Indian SSRO and Moroccan Centre of Remote Sensing.
Morocco
Capital: Rabat
Largest City: Casablanca
Currency: Moroccan dirham
Official Language: Arabic & Berbic
King: Mohammed VI
Prime Minister: Saadeddine Othmani