Note Ban: World leaders admire Narendra Modi's leadership, vision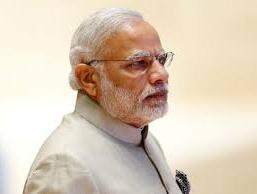 Bill Gates, Supreme Court, World Bank Chairman praise Prime Minister Narendra Modi's leadership following note ban
After the ban of 500 and 1000 denomination notes leaders institutions from all the world are praising the leadership of Prime Minister Narendra Modi.
Fillip Kotler, World's No.1 Marketing Guru stated that he taught something or the other to the people all around the World but he has nothing to teach to Narendra Modi as Modi knows everything.
Narendra Modi's tactics to pressure handling at top most post a subject of curiosity
Microsoft founder Bill Gates praises Modi and stated that he has seen many country leader but Narendra Modi is such that no pressure can influence him
Chancellor of Oxford University stated that Prime Minister of India Narendra Modi manages better than Oxford, students must listen when he speaks.
World Bank Chairman stated that he is very inspired from Narendra Modi and the capacity of growth for India is now stronger.
Supreme Court also praises PM's decision and stated that Note Ban would create some problems in the country.