India Pavilion inaugurated at Videocittà 2018 in Rome Film Festival, Italy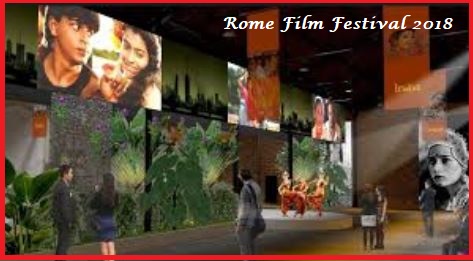 India Pavilion inaugurated at Videocittà 2018 in Rome Film Festival, Italy: Details, Highlights
The Indian Pavilion was inaugurated at Videocittà 2018 event in Rome Film Festival held in Italy. It was inaugurated by Joint Secretary (Films), Ministry of Information & Broadcasting Shri Ashok Kumar Parmar.
India was also the partner country for the Videocittà 2018 event that stressed on Virtual Reality, Video gaming, Animation, Film Making, etc.
The Indian pavilion showcased Indian films' heritage, ease of film shooting in India, promoted film shooting locations in India, International Film Festival of India and Audio Visual Co-Production between India and Italy.
The Videocittà 2018 event was organized along with Rome Film Festival and Mercato Internazionale dell'Audiovisivo (MIA) (the International Audio Visual Market).
India's participation at Videocittà 2018, Rome was organized by Ministry of Information & Broadcasting and coordinated on Ministry's behalf by FICCI.
Indian delegation at the Film Festival was led by Shri Ashok Kumar Parmar, Joint Secretary, Ministry of I&B, Govt. of India. The delegation focused on showcasing diversity in films in India and collaborations with various other countries.
The Indian films screened in Videocittà were: Chalo Jeete Hain, Village Rockstars, Sinjar, Take off, Ladakh Chale Rickshawala, Newton, Kahaani and Queen. Whereas, the cultural performances in the India Pavillion at Videocittà consisted of Kathak, Bharatanatyam, Sufi Recitals, Yoga, Bollywood song and Dance.
Filmmaker Rakeysh Omprakash Mehra's upcoming film "Mere Pyaare Prime Minister" was the only Asian film which was screened at the Rome Film Festival.
Italy
Capital: Rome
Currency: Euro
Official Language: Italian
President: Sergio Mattarella
Prime Minister: Giuseppe Conte