Updated By: LatestGKGS Desk
IIT-Hyderabad to develop smartphone-based system to detect milk adulteration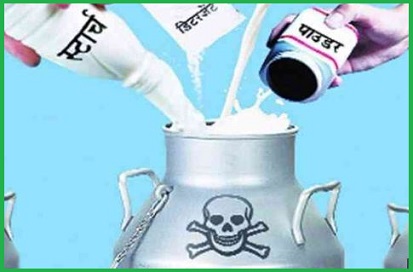 IIT-Hyderabad develops a smartphone-based system to detect milk adulteration: Details, Aim, Highlights
The Indian Institute of Technology (IIT) Hyderabad researchers are in a process to develop a smartphone-based sensor to detect adulteration in milk. They have developed a detector system which can measure the level of acidity in milk using indicator paper.
IIT-Hyderabad researchers have also developed algorithms that can be incorporated in a smartphone to accurately detect a change in acidity. The sensor-chip based method measures pH, which is an indicator of the acidity and color of the paper indicates different pH levels.
In this adulteration detection system, researchers have used a process called 'electrospinning' to produce paper-like material made of nanosized fibers of nylon, loaded with a combination of three dyes. The paper is halochromic i.e. it changes color in response to changes in acidity.
Researchers developed a prototype smartphone-based algorithm in which colors of sensor strips after dipping in milk are captured using a camera of phone and data is transformed into pH (acidity) ranges.
Researchers have used three machine-learning algorithms and compared their detection efficiencies in classifying color of indicator strips. On testing this system with milk spiked with various combinations of contaminants, it found near-perfect classification with an accuracy of 99.71%.