PM Kisan Samman Nidhi Scheme Portal (www.pmkisan.nic.in) Features, Eligibility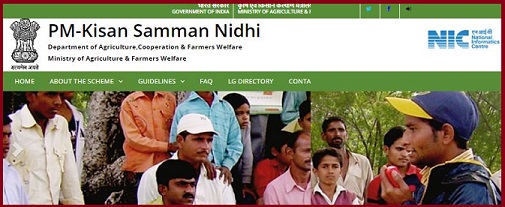 PM Kisan Samman Nidhi Scheme Portal (www.pmkisan.nic.in) Launch: Details, Features, Benefits, Eligibility, Highlights
The Central Government has launched PM Kisan Samman Nidhi Scheme Portal (www.pmkisan.nic.in) and all the states have been ordered to upload the list of beneficiaries till 25th February 2019.
After which the farmers will be able to see their names from 26 Feb onwards that they will get a subsidy of Rs 6,000 under the scheme. It will be given to those farmers who have 2 hectares ie 5 acres of agricultural land. However, on the basis of strong economic condition, provision has also been made to keep the taxis out of the plan.
This fully centrally funded scheme called PM-KISAN was announced on 1st Feb 2019 Budget.
The PM-Kisan scheme has been implemented since 1st December 2018, i.e. it will have to pay 2-2 thousand rupees as the first installment before 31 March 2019.
Under the PM-Kisan scheme, each of India's nearly 12 crores small and marginal landholder farmer families will get Rs 6,000 per annum in three equal installments every four months in a financial year.
Under it, landholder farmer families in which one or more members are either former or present MPs, MLAs, mayors, chairpersons of district panchayats or holders of constitutional posts will not be eligible for benefits under the assured income support scheme.
Also even those farmer families will not be eligible for cash benefit of Rs 6,000 per annum under PM-KISAN whose one or more members are working or retired government servants (excluding Class IV or Group D employees) or pensioners whose monthly pension is Rs 10,000 or more (excluding Class IV/Group D employees) or income tax payees in last assessment year.